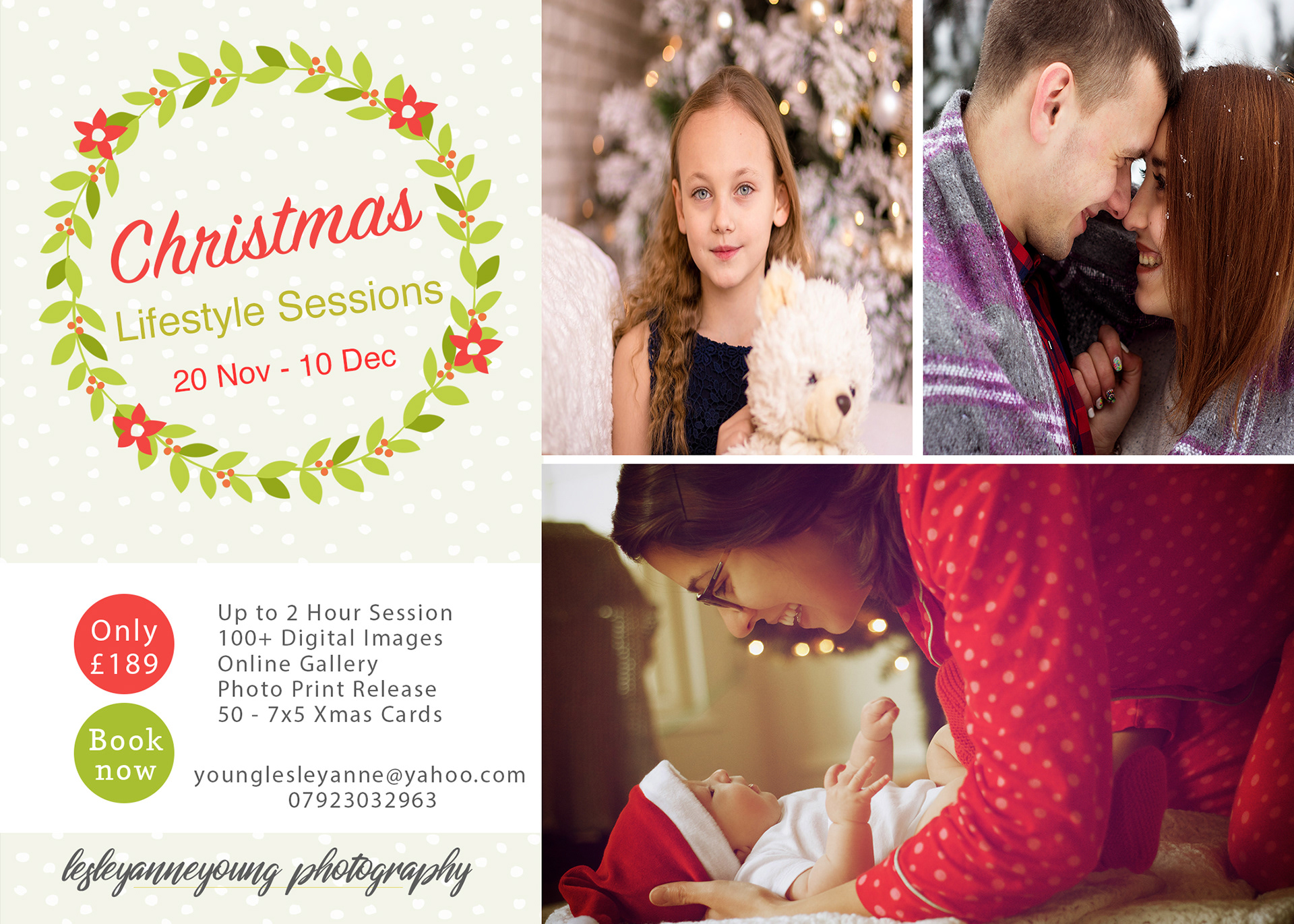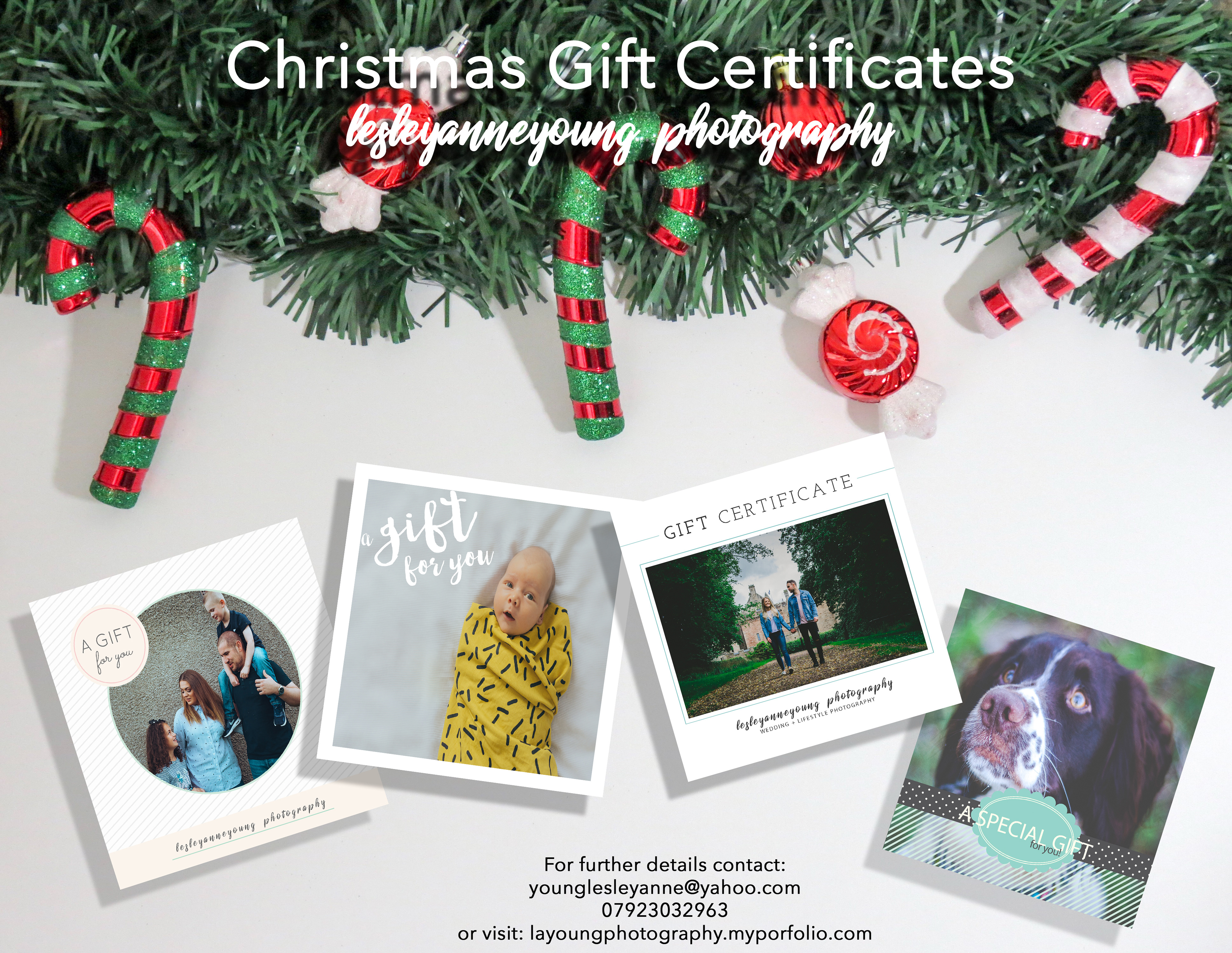 Please find details of current offers below.  Bookings can be requested using the booking form at the bottom of the page... 
​​​​​​​
Christmas Lifestyle Sessions
£189
Booking NOW for 20th November - 10th December!! 
Lets capture the Spirit of Christmas with your very own Christmas Lifestyle Session. 
Be it baby's first christmas, a walk with a loved one on a frosty winter morning, decorating the Christmas Tree with family, while listening to your favourite festive songs or simply scoffing down some cookies + milk in your cosy christmas PJ's, these Lifestyle Sessions are sure to be one of a kind, capturing natural, authentic Christmas Moments, which you can look back on + cherish year after year.    
£59
...Also Booking NOW for 20th November - 10th December!!  
With all the Christmas Cheer of the Lifestyle Sessions, these 30 Minute Mini Sessions may be more suited to those of you who are caught up in the hustle + bustle of Winter Festivities but don't want to miss out in making memories + capturing those all important joyful moments, which you can look back on + cherish every Christmas.
From - £20
(Valid Until April 2018 - Enquire using Booking Form Below....) 
This Christmas buy family + friends the gift of memories with these thoughtful gift certificates. 
These certificates can be reedemed against all Lifestyle Sessions, Mini Sessions + even Events (exlud. Weddings)
Anything from Newborns + Children, to Families + Couples, Pets + Events! 
If you are stuck on what to buy that family member who already has everything, then look no further... contact now to purchase this unique + thoughtful gift!
Yay! You are on your way to booking your Mini Session. Keep your eyes on your inbox as we endeavour to get back to you asap....